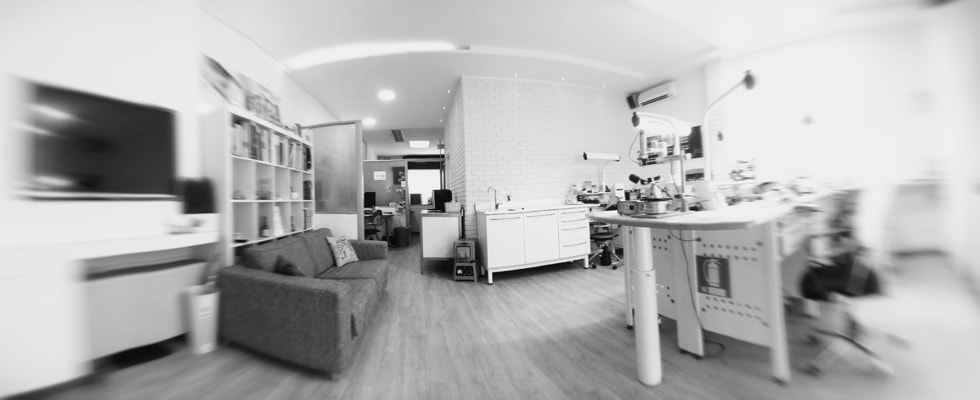 Are you looking for an anonymous restoration, impersonal fact "simply" by a machine?
Or are you looking for something really individual for the smile of your patients?
With over 40 years of field experience and our passion for prosthetic dentistry, we are able to meet your expectations and those of your patients, creating their new smile with the latest technology combined with our handcraft experience.
Our daily commitment has led us to specialize in making aesthetically pleasing restorations, biologically correct with a long-lasting guarantee, thus offering the clinician the opportunity to limit the tooth preparation to the maximum, to restore the natural smile
We are able to take care of each patient individually and, on demand, we can provide a personal consult in our lab, during which we will listen to the patient's ideas and wishes,  helping him to choose the best dental restoration that best fits into his face, creating a natural, balanced and harmonious smile.
We are able to digitally plan the "new" smile using "DIGITAL SMILE DESIGN" technology. Through an individual mock-up, we can show to the patient his renovated smile without making any change to the teeth. This new marketing tool will increase the possibility that the job will be accepted by the patient.
Once the obvious damages of the time disturb the beauty of a natural smile, our goal is to give it back. We consider us not just a common "teeth producer", but as an active member of the team that will realize the dream of our client.
COURSES
We offer the chance to Take part in stages in our lab, for those who wish to receive an individual and high-quality training.
What are our interests?
During the individual stage, We will deal with the following topics, in one or more days
-digital communication  (digital smile design and keynote)
-photography
-ceramics 
-refractory or de-gloss veneers 
-cad design
-composite inlay and overlay 
Thanks to individual training you will reach a deep knowledge of what is our daily work
We look forward to spending a few exciting days together with you.
Please contact us and let us know What you would like to do.
PATIENTS
Ask for the best possible treatment from our team of specialists, together with them we can give you the best advice to get a natural smile
We collaborate with dentists and surgeons from all over Italy and Europe, and We full trust in their professional skills.
You are also our patients and our goal is your satisfaction!